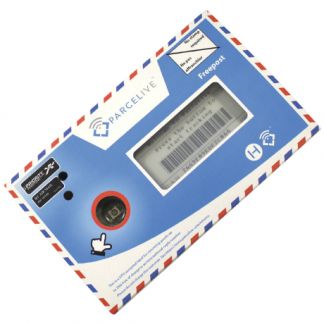 NEWS: Real-time Parcel Tracking Gets Commercial Roll Out
10-10-2017
Internet of Things innovator Hanhaa, today announced that its ParceLive service is now being commercially deployed by a 'first wave' of its logistics partners.These companies will use the system to track shipments, support customer service and analyze network efficiency. Further partnership announcements will follow shortly, says the company.
Designed for tracking high-value, fragile, and time- or temperature-sensitive packages, ParceLive features a mobile-connected, postcard-sized tracker, inserted into a parcel or shipment at the point of distribution. The real-time parcel tracking service enables users to track the location, condition and security of shipments located almost anywhere in the world.
ParceLive's service trackers are leased on a pay-per-use basis with users accessing an online portal to interrogate multiple data points on shipments; portal data can interface with shippers' regular IT infrastructure and management systems. All of this means that parcels themselves can interact with existing systems using live data across the supply chain.
Alerts of exceptional events are trigged by the GPS-enabled tracker: such as a parcel being dropped, opened or exposed to temperature or humidity outside of defined parameters. Once used the trackers are returned for re-use via freepost using the tracker's 'E Ink' screen which displays an international returns license.
"At SHIPHAUS we saw a direct need with our customers for the visibility and technology that ParceLive provides," said Mike Barclay, director of business development at SHIPHAUS. "By offering data as a service Hanhaa enabled us to implement a solution quickly."
"We are excited to be announcing our first partnerships and we have plenty more in progress," said Azhar Hussain, founder and chief executive, Hanhaa. "Our business plan is to work with companies of all sizes."
News overview