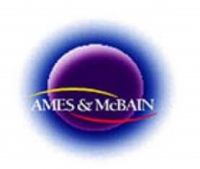 Ames & McBain, Inc.
FoodIDenticsTM is a cloud/server based WMS product using lot numbers and serialization to manage inventory and provide fast and efficient product recall when product liability issues arise.
​FoodIDentics bar code labels product (catch weight/net weight) during the receiving and production process, does rule based product put-away, fills orders, ships and tracks product into your customer's hands. RFID at the pallet, case and each level is our next enhancement. Our ultimate goal in every project is synchronize supply, demand and inventory using standards from GS1, GS1 Synchronization, Lean Principles and Process Analysis.
The potential for operating cost reductions through the use of (FoodIDentics) is considerable. A large proportion of costs in a typical business are driven by logistics practices. Savings in transportation costs, warehousing costs, lot quantity costs (the costs associated with purchasing and processing in different lot sizes) and the non-cost of money components of inventory carrying costs (as a result of inventory reductions) all represent opportunities for increased net operating profit after taxes.
Back to list
Visit website