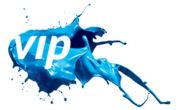 VIP Packaging
At VIP, our stated vision is to enrich lives every day through sustainable packaging solutions. That's why VIP Packaging is the leading plastic and steel packaging company in Australia & New Zealand.
At VIP we take every day as an opportunity to do what you do better. To rethink our customers' problems and package a solution that's great for them, their customers and the planet. So the products we make fill people's homes and also fill their lives with pleasure.
But we can't do that alone. We are proud of our deep customer relationships. Work with us and we really will work with you. We also owe a huge debt to our technological partners: some of the world's leading packaging specialists who share their latest ideas and processes with us. Giving you the best the world has to offer without having to travel all over it.
Back to list
Visit website