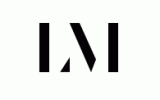 LEWIS MOBERLY
Lewis Moberly is an independent brand identity design consultancy with an impeccable award winning record in destination branding and packaging design.
LM uniquely holds both the top award for design excellence (D&AD Gold) and design effectiveness (DBA Grand Prix).
LM combines strategic insight and creative excellence for clients who provide testimony to our reputation.
LM expertise is renowned in the premium category for skilful elevation and radical repositioning, the alcoholic drinks category where credibility is critical, and in FMCG where everything must earn its space.
Back to list
Visit website