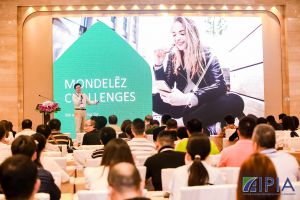 coming up, click:

AIPIA postpones Asia Smart Packaging Summit due to Coronavirus

AIPIA, the Active & Intelligent Packaging Industry Association has announced it will postpone its Summit, scheduled for April in Shanghai, due to the ongoing uncertainties raised by the spread of the 2019-nCov Coronavirus in China and many other regions. Eef de Ferrante, managing director, AIPIA made this statement, "Our first priority is the safety of members and delegates attending the Summit. While the efforts to control the virus are increasing rapidly, the risks remain, and the lockdown on travel in and out of China is likely to continue for the foreseeable future. We felt it was important to give some certainty as early as possible, so have decided to postpone our event."
"We are doing this with the full agreement of AIPIA's partners in China, Prime Business Consulting. Their first hand knowledge of the situation and advice on how China's packaging community is having to dealing with the many disruptions to its business, made this decision easy to take," added de Ferrante.
Wu Chaowu, AIPIA's chief representative in China and CEO of Prime, commented, "Establishing the Summit for the long term is very important. The 2019 event was already shaping up very strongly with more booths and more speakers already committed. So interest here for Smart Packaging is very high. But we believe in the interests of members and potential delegates this is the correct course of action. It may be some time before things get back to normal, so a clear decision now helps everyone to plan ahead."
De Ferrante concluded, "We took a long look at finding 2020 dates, but the packaging calendar is very crowded already, so it is better to move the Asia Summit beyond uncertainties and clashing events. Our colleagues at Prime will work very hard on the project and we look forward to continuing to work with them to make our next Summit, in 2021, bigger, better and more dynamic than ever."