AIPIA DIGITALIZATION IN PACKAGING - 2021 Click on it !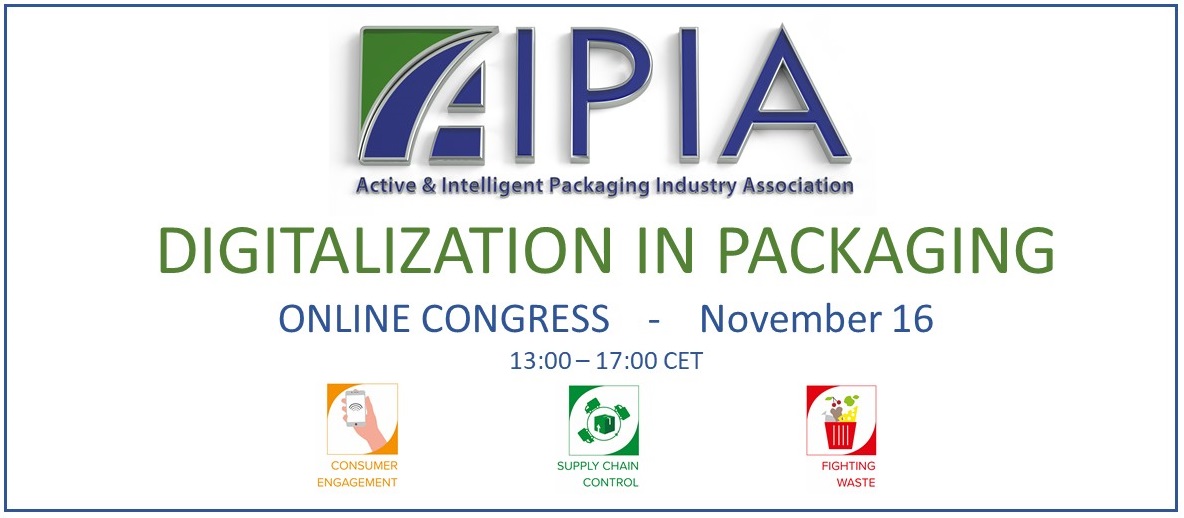 Smart Packaging Solutions for Digitalization, Supply Chain and Sustainability
Following consultation with our members AIPIA has taken the decision to move the online Supply Chain Congress, scheduled for 7th October to co-locate with the Digitization, Connected Packaging & Sustainability event on November 16th. The Supply Chain element will run as a distinct stream, but access will be available to all delegates registered on the day. Likewise those booked on the Supply Chain stream can access the other presentations, making it a more holistic event.