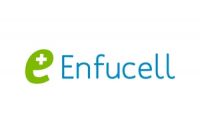 Enfucell Oy
Enfucell Oy is a leading printed battery company, headquartered in Vantaa, Finland. The company is offering a whole range of services from product development to mass production focusing on printed and hybrid electronics.
Enfucell's thin and flexible battery called SoftBattery is based on zinc and manganese dioxide chemistry. The company offers standard 1.5V and 3.0V batteries with various sizes. It is also possible to tailor the shape, thickness, and size according to customer requirements. The battery is suitable for many applications in logistics, IoT devices, smart packaging, cosmetics & healthcare, etc.
In addition to batteries, Enfucell is offering RFID temperature tags, cosmetics patches and masks, and healthcare patches.
Back to list
Visit website