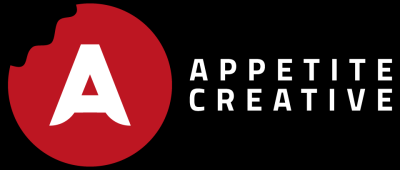 Appetite Creative
The global proprietary platform for enterprises to deliver B2C marketing connected packaging and customer engagement experiences at scale.
We connect brands to their audiences in today's world. We innovate to create unique tech solutions and ad-serving technology to deliver audiences. We are specialists in creating eye catching engaging branding. We drive global awareness and education, increase sales and create first-party data for brands.
We will make your brand stand out and deliver the right message using the latest technology.
We have expertise across a variety of ad formats, connected packaging and digital advertising campaigns– which we can design, create and deliver quickly. We are the creative tech studio of world firsts. We produced world-first liquid Skins, world-first whats app ads, Unique QR codes on connected packaging and innovative lead capture ads that are connected to clients CRM.
We deliver effective branding, digital campaigns and projects across the EMEA, Americas and MENA regions. We have a flexible, agnostic approach, with our unique digital solutions and ad-serving technology, we can help you with delivering audiences to stores, high levels of engagement through unique formats, branding that cuts through the clutter, social media management and gamification that drive better messaging and interactions.
As digital marketing specialists, we are experts in offering innovative and creative solutions for platforms, websites and advertising across all devices and screens. We work for clients such as Armani Hotels, Disney, Mercedes, Tetrapak, British Airways, Bvlgari, Pepsi, Marriott, Emirates, Royal Bank of Scotland and Boylesports.
Things We're pretty proud of.
Big ones. Small ones. Square ones. Hexagon ones. These are some of the awards we've won, and we're pretty proud them... if we may say so ourselves.
Clutch 2021 Top B2B Companies UK
Clutch 2020: Top B2B Companies Global
Clutch 2020: Top B2B Companies UK
Clutch 2019: Top Creative and Design Agencies UK
Clutch 2019: Top B2B Companies UK
BIMA Member



Back to list
Visit website