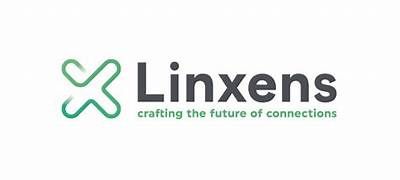 Linxens
Linxens is a leading technology company providing component-based solutions for security and identification. We are a world-class specialist in the design and manufacture of Microconnectors for smartcards and RFID Antennas and Inlays. With over 100 billion Microconnectors and 4 billion RFID Antennas supplied to date, Linxens is the preferred supplier of many of the world's technology pioneers shaping the markets of telecom, transport, hospitality, leisure & entertainment, financial services, eGovernment, access control, healthcare and Internet of Things (IoT).
In a digital world where the future is all about connectivity, our technology ensures the best possible connections, where and when they are needed. Our expertise empowers people so that they can lead their life with technology in a seamless way. A market leader for more than 30 years, Linxens has a proven track record of delivering its services to exceptional standards of quality, reliability and cost-effectiveness.
The roots of Linxens stretch back to the early 1980s, when three talented and creative engineers were asked if they could design an ultra-thin, flexible connector that would enable the very first commercial smartcard to connect and communicate with an electronic reader. Observing the work of a cinema projectionist, the engineers realized that it should be possible to apply the principle of a 35mm movie film to create the first flexible connector. After several iterations with the creators of the smartcard, they came up with a number of innovations which were key to guaranteeing the performance of the smartcard – mechanical characteristics of the substrate, the ability to produce versatile design and a specific adhesive formula. In order to industrialize these new ideas, they had to design specific equipment for reel to reel manufacturing and thus the very first flexible etched circuit (FEC) – or smartcard tape – for smartcards was born.
Over the years, we developed technologies that became global standards – helping us to expand into new markets and truly make our mark on the industry. Every project, every product, every solution that we build is designed and crafted to the highest quality standards.
Linxens provides its customers with a full range of design, fast prototyping and technical support services to meet their specific needs. From our R&D centers in Europe and Asia, these customized solutions can be created from a variety of sources, from simple layouts to CAD and Gerber files. Our innovative laser technology then allows us to create prototypes in less than 10 days, while our etching technology reduces the costs of both tooling and any future design changes.
Back to list
Visit website