AIPIA Congress 2018 Close statement
Thank you for visiting the AIPIA Congress 2018 website area. Sadly the Congress is now finished, so you missed all the great presentations and demonstrations this year. But we are already planning an even better event for next time in Amsterdam (November 18 and 19, 2019). And, if you live in the USA or Asia don't forget AIPIA now organises two Active & Intelligent Packaging Summits in New Jersey (3/4 June 2019: in conjunction with BXP magazine) and Shanghai (18/19 July 2019: in conjunction with Prime Business Consulting). For more information on all these events keep watching the regular newsletters we issue, via this website.
Thanks to all the participants (speakers, delegates and exhibitors) who made 2018 so special. We will leave up the program for a short time, so if you have any more questions about any of the presentations just contact us. (Sorry the full presentations are only available to delegates.)
See you in 2019!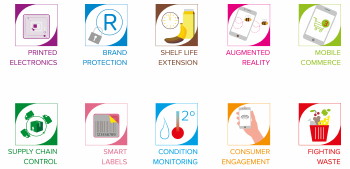 WHO WILL YOU MEET IN AMSTERDAM?