All about connected packaging at 2023 AIPIA World Congress in Amsterdam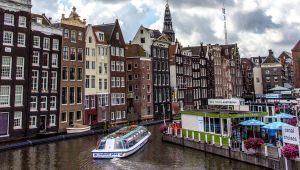 AIPIA, the Active & Intelligent Packaging Industry Association, in conjunction with its partners Packaging Europe, has confirmed that the next World Congress will take place on 14th and 15th November at the Beurs van Berlage in central Amsterdam. This will continue the series of successful events held at this iconic venue after the return of the 'live' Congress, post-COVID 19, held in November 2022.
At the same time Packaging Europe announced that it will hold its prestigious Sustainable Packaging Summit over the same dates, also at the Beurs van Berlage. This event also includes the announcement of the winners of the Sustainably Awards competition at a gala dinner, which will also be held at Beurs van Berlage.