Press Releases
Look who's talking: Amazon, Unilever and AB InBev confirmed for AIPIA Congress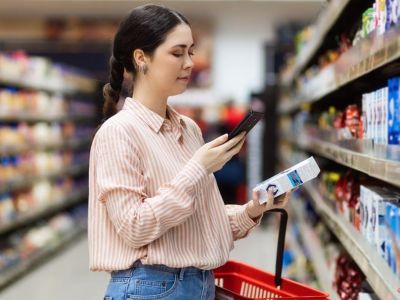 A stellar line-up of speakers for the upcoming AIPIA World Congress is launched. These already include leading global on-line retailer Amazon and major brands such as AB InBev and Unilever.
The event – held in the iconic Beurs van Berlage, Amsterdam, 14-15 November – is the only global event for the Smart Packaging sector and brings together stakeholders from the active and intelligent packaging industry and users to share information on trends and the latest connected and active technology developments.
This year the Congress is co-located with the Sustainable Packaging Summit. Both will benefit from the synergies which are being identified between the sustainability agenda and smart technologies, which can aid recycling and reuse of materials and packs, as well as helping to deliver messages about the environmental agenda to consumers.
Major technology providers such as OMRON and Zebra Technologies are Platinum sponsors of the Congress and will exhibit some of their latest innovations as well as making keynote presentations. They will be joined by other leading smart packaging technology developers such as Antares Vision Group, AlmaScience, STMicroelectronics, Securikett, Toppan and Wiliot with others important companies set to confirm very soon.
Eef de Ferrante, managing director of AIPIA, commenting on the line up, said, "We have some familiar returning faces who are always at the forefront of smart packaging innovation and so, always with something new to say, as well as some fresh faces to add their own unique take on the way our industry is developing."
"With 20 + demonstration booths, top quality panel sessions featuring some of the thought leaders in the sector, plus an exciting technology scouting session from AB InBev the Congress is set to be a very dynamic and disruptive event. Running at the same time as the Sustainable Packaging Summit also adds a different and highly relevant dimension to the proceedings," he added.
"In the coming weeks we will reveal more details of the presentations and panels and confirm the Brand Challenge topic and scope. But much of the agenda can be seen already on the AIPIA website and this will, as usual, be updated in real time as details are finalised," explained AIPIA's communications director Andrew Manly.
To see the latest program information and to book your delegate pass to the AIPIA World Congress HERE
About: AIPIA, the Active & Intelligent Packaging Industry Association is the global Smart Packaging hub with 1800 + members in over 50 countries across 6 continents. Our mission is to decimate supply chain costs, improve product security and provenance, enhance consumer engagement, increase food safety and advance sustainability and recycling by better communication and information. AIPIA is the 'go to' organisation for the latest information on applications and smart packaging developments.
Contact:
Andrew Manly, Communications Director
andrew@aipia.info
Mobile: +31-(0)657-520 386
AIPIA and World Packaging Organisation agree MoU to promote sustainable and smart packaging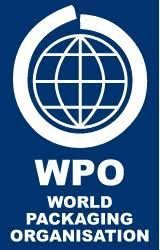 PRESS RELEASE: September 2023
AIPIA, the Active & Intelligent Packaging Industry Association and WPO, the World Packaging Organisation have signed a Memorandum of Understanding to further their collaboration in sharing ideas on Smart Packaging and the science that underpins it. This will include WPO supporting AIPIA on the technology of material science, which is particularly important in active packaging. In turn AIPIA will support WPO's agenda of encouraging sustainable and appropriate packaging innovation.
The two organisations have already been cooperating at various events, including ProPak and CPHi exhibitions in Asia, MENA and South Asia. They will endeavour to develop joint agendas wherever possible to further the creation of smart packaging solutions which meet the goals of the global industry and particular market needs.
WPO President Pierre Pienaar welcomed the agreement and signing of the MoU, "Both organisations have been aware for some time that we share common goals and objectives and it is a logical next step to formalise these in a constructive and practical way. The two of us have a clear focus on our responsibility to the sector and the way packaging can be a solution, not a problem – as it is so often characterised today. Packaging for good is high on our agendas and we see this collaboration as a way to demonstrate these benefits in a very impactful way."
Andrew Manly, communications director at AIPIA added, "WPO is the major global packaging organisation and has a strong profile in both the developed and developing world. It is a tremendous boost to the smart packaging sector to be able to join with WPO in promoting these technologies and helping to reinforce the Organisation's agenda on sustainability, innovation and supply chain efficiency. We are particularly delighted to be able to tap into so many talented people, in particular Pierre's tremendous knowledge of materials science."
One outcome of the MoU could be the development of a defined WorldStar Award that involves Smart Packaging. "These Awards are the benchmark for global packaging innovation and are recognised as the Oscars of packaging. While some elements of smart packaging are included already in the various categories, we now see innovations appearing everywhere, APAC, MENA, China, South America as well as the more traditional markets of the Americas, Japan and Europe. So the time is right for a more formalised WorldStar Award, we believe," continued Manly.
"This agreement adds strength and knowledge to both organisations, we look forward to working with AIPIA and 'spreading the good word' about packaging and its benefits across the globe," concluded Pienaar.
AIPIA brings events together to create united Congress on Smart Packaging in the Digital Age
Following consultation with its members AIPIA has taken the decision to move the online Supply Chain Congress, scheduled for 7th October to co-locate with the Digitization, Connected Packaging & Sustainability event on November 16th. The Supply Chain element will run as a distinct stream, but access will be available to all delegates registered on the day. Likewise those booked on the Supply Chain stream can access the other presentations, making it a more holistic event.
"We are finding more and more that people are struggling to make the time commitments now demanded to participate in a lot of separate on line events. So we have decided to revert to the formula used at our successful 'live' events in Amsterdam and offer a single event , but with separate themes covering specialized topics," explained AIPIA managing director Eef de Ferrante.
"AIPIA has found many companies cannot commit resources to separate dates. Likewise potential delegates are reluctant to commit to two days and two fees, even when both topics are of interest. So it was clear that combining the events was the best choice. Moving the Supply Chain Congress gives us more time to fill out that stream, possibly even with a Brand Challenge and other Retailer/Brand Owner forum, and revert to our traditional time slot in November," he added.
A Challenge for challenging times: One result of this move is that a major Brand Owner is considering to offer one of AIPIA's unique Brand Challenges, where Members can pitch their Smart Packaging solutions at a particular project, or 'pain point' identified by the Brand. These are lively and very dynamic occasions, even in an on line format, as solutions providers get just 3 minutes to make their pitch! More on this Challenge as it develops.
"As delegates registered for both the Supply Chain Congress and Digitization Congress will have full access to all presentations in November, this offers better value and, we hope, a chance to see even more of the latest developments in Smart Packaging," said De Ferrante.
-.-
China's Economic Charge Benefits from Smart Packaging Investment

With estimates showing China's economy is set to grow more than 8 per cent in 2021 the clear message is that the country's business is fully open again and accelerating. One important trend for 2021 relates to the desire of many companies to employ packaging more effectively, to share brand storytelling and product information, by incorporating key messages on the packaging.
To take full advantage of these opportunities AIPIA and its Representative in China, Prime Business Consulting, are organising a Smart Packaging Summit, as both a live and virtual event, on 23rd June in Shanghai. The Summit will be co-located with two major packaging events organised by informa markets, ProPak China and FoodPack China, at the National Exhibition Convention Center.
A key element in the development of Smart Packaging is to tap into the smartphone revolution, which is strongest in the APAC region and in China most particularly. As the most populous country in the world it should come as no surprise that China is home to the majority of smartphone users in Asia. There are over 851 million users there, which is 146 per cent more than second-placed India, while the United States comes in at 260 million users (figures Oberlo 2020).
With so many people in China using these devices for so many purposes, the opportunities for Smart Packaging are huge. Connecting via QR, RFID/NFC tags or printed electronic Smart Labels is increasingly popular and easy, with or without an App. WeChat too has got into this market with several leading suppliers and retailers, including JD.com. Consumers want information about the product authenticity as well as to be able to take advantage of special offers and promotions.
Smart Packaging is also a critical weapon in the fight against counterfeiting and market diversion, which are major problems in China. These need to be addressed urgently if Brands exporting to the market are to feel confident about future investments, as well as Chinese Brands building a stronger reputation both domestically and internationally. In addition the rapid expansion of demand for Consumer Packaged Goods has led to pressure on supply chains which need to be more secure and managed more efficiently.
Wu Chao-Wu, CEO of Prime and Chief Representative of AIPIA China said, "The timing of the Smart Packaging Summit is ideal to take advantage of the resurging Chinese economy. The event has already attracted the interest of many leading Smart Packaging providers and several Brands - which operate here and export from here - have expressed the desire to attend. We will shortly release a preliminary program, which will develop rapidly in the coming weeks."
Eef de Ferrante, managing director of AIPIA added, " It is exciting to get back to running a live event, as we have all missed the person to person contact and live demonstrations. China really is one of the key markets for Smart Packaging technologies as they fit so well with the market's needs."
-.-
Changing with the times, AIPIA's event program strengthened for bigger impact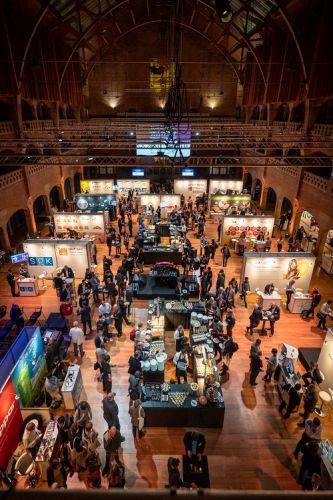 AIPIA, the Active & Intelligent Packaging Industry Association has made some changes to its previously announced 2021 Virtual Global Smart Packaging Program to deliver a stronger series and offer both delegates and speakers the high quality and high impact events they have come to expect from the Association, it says.
The Supply Chain online Congress scheduled for May has been moved later in the year, to mid September.
The Sustainability & Recycling event will now be co-located with the Digitization and Connected Packaging Congress and the date for this event will move slightly earlier, to 2nd November. This will enable these interconnected topics to be covered more efficiently and effectively, according to AIPIA.
The China Congress, a hybrid virtual and live event in Shanghai, will now be two weeks later than originally planned. It is now taking place on 23rd June and will coincide and co-locate with the ProPak China and FoodPack China exhibitions.
"This will enable us to maximise our delegate potential for those able to attend and gives us access to the huge publicity and promotional programs around these shows," said Wu Chao-Wu, Prime Consulting CEO & Chief Representative of AIPIA China. "This will benefit both the real and virtual attendance as well as bringing more exposure to the speakers and companies exhibiting at the Congress," he added.
Commenting on the changes AIPIA's Managing Director Eef de Ferrante explained, "We have learnt a lot from running our Virtual Congress last year and our India Summit last month. We took a look at the wider calendar and were confronted with a host of virtual events for the packaging sector in the Spring and Summer. This is very confusing to would-be delegates and potential participating companies and the effect is to reduce the impact and value of such conferences for everyone."
"So we have decided to pause for a short time and really ensure that what we are offering is the Real Deal and the best we can provide in the virtual world we all now inhabit. We have built our reputation on providing high quality Smart Packing events with real B2B agendas and want that to continue. It is what our members and the delegates who support us expect," he added.
"Lets be fair, we all want to get back to normal, however 'new' it is or not. We want to run live events as soon as possible, as people do business with people, not computer screens. But, until we can do that safely again, AIPIA is determined to run the best virtual events for the Smart Packaging sector, to keep building this industry, as we have always done, together," de Ferrante ended.
.-.
End
New chairman takes AIPIA forward into 2021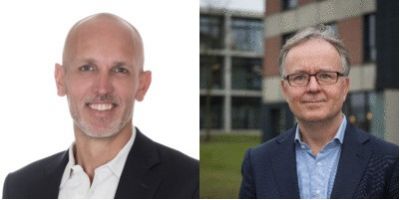 The Active & Intelligent Packaging Industry Association (AIPIA) is pleased to announce the appointment of Stéphane Piqué from Accenture as the new chair of its Advisory Board. He takes over from Dick de Koning of Packz who has held the post since 2015.
Based in Switzerland, Stéphane has spent the last five years leading Accenture's Industry X practice in Switzerland and overall Industry X sales in Germany, Switzerland and Austria - driving the digital transformation of the industry. Stéphane is also leading the global Smart Packaging activities for Accenture. He offers advice and support to major clients in their digital transformation. He is also a guest lecturer in digital transformation at St Gallen University and is a member of Accenture's Swiss Board of Management.
Commenting on his appointment, Stéphane said, "My passion is around technologies enabling the digital transformation which companies and our society are going through. The Digital Revolution has clearly started and will change everything around us. So l'm really excited and honoured to be asked to lead AIPIA's Advisory Board at this time of huge transformation to digital solutions in the packaging sector, as well as enormous challenges posed by the pandemic."
Managing director of AIPIA, Eef de Ferrante added, "We are delighted Stéphane has accepted the role, as he brings a truly global perspective to our activities, as well as in depth experience and understanding of the digital world developing around us. He is ideally placed to take us into the next decade of Smart Packaging expansion and the next phase of AIPIA's development."
"We would really like to thank Dick de Koning for his excellent service over the last five years. He has led us through a period of growth and development which has laid the foundation for our future. He has agreed to stay on the Board so will continue to contribute his undoubted expertise in Smart Packaging," said de Ferrante.


HIGH RES PICTURE OF DICK DE KONING HERE


HIGH RES PIC OF STEPHANE PIQUE HERE
Published: January 6, 2021

-.-
AIPIA opens offline exhibition hall at China Office-Shanghai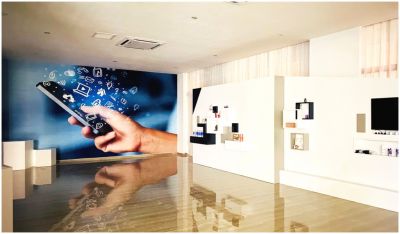 AIPIA China Office has successfully held six summits since its establishment in Shanghai in 2014. The China summit in 2019 broadened the business to the entire Asia region.
In 2020, global trade has been affected by the pandemic in many ways. In order to provide better services for our customers around the world and let everyone feel the lure of active and intelligent packaging more intuitively, AIPIA China decided to establish a permanent AIPIA China Exhibition and Conference Center in Wenzhou City, Zhejiang Province. The establishment of the exhibition and conference center provides AIPIA member companies with more opportunities to show their products and hold events in the whole APAC and Chinese area, and bring active and intelligent packaging much closer to everyone.
Some member companies of AIPIA China are intending to join the AIPIA China Exhibition and Conference Center. There are more than 1,600 members of AIPIA worldwide, representing the global presence of the active and intelligent packaging industry. Many companies in China and Asia have expressed interest in active and intelligent packaging technology. Why not come to see it here!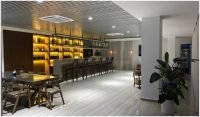 In addition, the AIPIA China office will host an online live broadcast event this year. This is a new way to communicate due to the coronavirus situation and try new channels to promote AIPIA business in China. To achieve online interaction beyond regions, AIPIA members will be invited to join in the online live broadcast and give presentations.
If you would like to know more about AIPIA in China, or worldwide, please contact us: eef@aipia.info
-.-
IoP Journal becomes AIPIA's media partner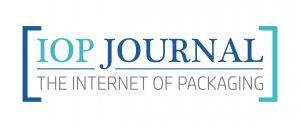 Companies announce the partnership to improve information flows for the packaging industry about Smart Packaging activities before, during and after AIPIA events, starting with Virtual Congress, on Sep 10, 2020
IoP Journal, based in Brazil, and AIPIA (Active & Intelligent Packaging Industry Association), in the Netherlands have signed a Media Partnership Agreement aimed to give more visibility to AIPIA events and content produced by both parties, related to Smart Packaging, for selected markets. In this way, IoP Journal will keep its readers informed about what is happening in most areas of these technologies, including the Virtual Congress on 10th September 2020. IoP Journal, a pioneer journalism company aimed at the Smart Packaging industry, will cover all AIPIA events, publishing content in Portuguese, English and other languages. The content aims at the Brazilian market, but also at North America, Latin America and other parts of the globe. AIPIA will also publish content from IoP Journal on its website. IoP Journal will create an AIPIA Section in its websites.
The content produced by IoP Journal for AIPIA events will have different formats, including text and videos, focusing on educational subjects, to let more companies understand how the smart packaging market is growing and transforming. It will show how we will use more and more new technologies and concepts to manage brands and its consumer relationships.
Identifying and Tracking products is one fundamental step in this New Packaging World. There are also many other needs that can be addressed by the same technologies, such as Authenticition, Anti-Counterfeiting, Market Diversion, Reducing Food Waste and improved Shelf Life. Another important feature is Customer Engagement, which can be significantly increased by this technology. Last, but highly important, companies will be able to become more sustainable, making it more easy to reprocess packaging and combining this to the power of engaging increasing numbers of consumers to recycle more. IoP Journal's weekly newsletters will also have AIPIA communications, involving banners to articles, always leting professionals and companies find what they need at IoP Journal and on the AIPIA website and covering its events.
"We are delighted to form this partnership with IoP Journal," said Eef de Ferrante, managing director of AIPIA, " It enables us to extend our reach and messages to a new audience and in a highly professional way, through this highly regarded journal. We look forward to increasing the Smart Packaging sector's development through this agreement," he added. Edson Perin, editor and founder of the IoP Journal, says that the agreement with AIPIA targets the development of the Smart Packaging Industry. "It is a great step for us to have this partnership with AIPIA, what we have in our objectives since we have started IoP Journal. It is not just a Media Partnership, but the construction of a tool that will help the market to move faster into the high-technology packaging industry".
IoP Journal has already covered many AIPIA events from last year: the New Jersey Summit, in USA; passing next to the China Summit, in Shanghai; and, of course the World Congress, in Amsterdam, closing the year with a golden key!
-.-
AIPIA World Congress, the only global Smart Packaging event, to go Virtual in 2020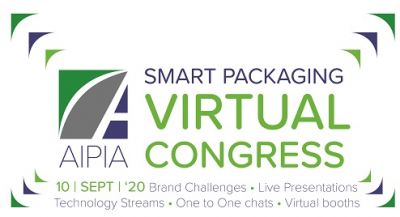 Live Broadcasts, Brand Challenges, Technology Streams, One-to-One chats and Virtual Booths....
Following extensive consultation with the industry AIPIA, the Active & Intelligent Packaging Industry Association has decided that the 2020 World Congress will be run as a Virtual event, returning as a physical Congress in 2021. The date for AIPIA VC is September 10, 2020
Making the announcement AIPIA's managing director Eef de Ferrante said, "We spoke to the industry's leading players across every product and service and it was absolutely clear this was the right decision at this time. The world may soon be recovering from the COVID-19 pandemic, but the effects on business activity will go on for some time. So we decided the Congress is just too important to be spoilt by these disruptions."
"We have carefully researched various Virtual event technologies in a very short space of time and come up with a system which allows us to bring all the things you have come to expect from our Congress. So it will include live broadcast presentations, online booths, live Q&A with speakers, one-to-one chats with technology providers and a real Online Challenge," he explained.
The Congress is, and continues to be, the only truly global event covering the entire sector. It is simply the most important place for networking and information exchange in the world of Smart Packaging. No other event allows delegates to see the Big Picture and meet so many Brands. This will continue in the Virtual event, so we come back even stronger, physically, in Amsterdam, 2021.
"Our Advisory Board, which l am privileged to lead, were absolutely clear that the AIPIA Congress is just too important, and must happen in a way which allows it to continue helping to shape the future direction of the industry we all belong to. AIPIA is integral to the future success of the Smart Packaging sector and l urge you to give it your full and absolute support in 2020. The Virtual Congress must come first in your agenda," stated Dick de Koning, Chairman of AIPIA.
"This is a challenging time, but also an exciting one," de Ferrante continued. "Many events have been cancelled or postponed and others are going to take the virtual route, so it will get crowded. But, l assure you, AIPIA Virtual Congress will be the best on offer for Smart Packaging practitioners and users. And it has the potential to reach a bigger 'on line' audience than ever, to add even more value for speakers, exhibitors and delegates. So making the choice on where to spend your budget is simple, we hope! " he concluded.
Short explainer video click here: AIPIA Virtual Congress

More information: ask Eef de Ferrante, eef@aipia.info
Press contact: ask Andrew Manly, andrew@aipia.info