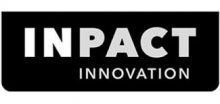 Inpact Innovation
Inpact Innovation
At Inpact we inspire and challenge status quo through innovation and transformational change to help our customers win.
Our experienced, creative consultants and hard-wired technical, engineering and design experts work collaboratively to stretch conventional thinking and identify opportunities through insight-led innovations, to take a creative concept into the commercial world.
End-to-end solutions
for transformational change
Whilst we have structured and proven innovation methodology, it's not what defines us; it is simply a framework for reference.
We are much more than our process. We pride ourselves on being unique because we have built a business
that unites all the right talents, skill-sets and brains to deliver our customers real bottom line results.
We create. We source. We engineer. We manufacture.
Back to list
Visit website