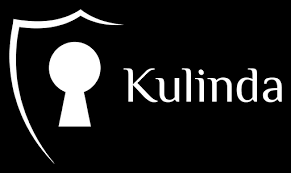 Kulinda Consortium
The Kulinda Consortium is an alliance of specialized member companies that came together to provide state-of-the-art solutions to governments and brand owners in the private sector for protection against:
counterfeiting
smuggling
diversion (parallel trading)
unauthorized sales
trademark infringement
Kulinda also provides value-added services that include consumer engagement, asset traceability, and business intelligence.
Kulinda takes an entirely different approach to solving its customers' problems. Rather than merely selling a product, the Consortium first undertakes an in-depth study of the problem to then design a customized solution that will be economical, effective, and enduring.
SOLUTIONS
OVERVIEW
The Kulinda Consortium provides turnkey programs to its clients by drawing from the decades of experience of its group members in the field of brand protection. The result is a customized holistic solution that meets the total needs of its public and private sector clients.
The following general features apply to all Kulinda security programs —
high-end digital security labels | consumer product protection; tax stamps, national ID cards
serialization & authentication programs | a complete stack of front- and back-end solutions
online printing & vision hardware | supply, installation, training, support, maintenance
latest generation anti-counterfeiting technologies | digital fingerprinting; 2-factor authentication
program integration services | on-site management and deployment
customized solution architecture development | individually tailored program design
dedicated mobile application development | generic or branded iOS & Android products
authentication database management | dashboards, reports, analytics
ongoing customer support | hotline for immediate support to inspectors and consumers
regulatory compliance | meeting specific serialization and traceability mandates

The Kulinda Consortium was founded by a group of professionals in the brand protection, security printing, and IT space. Their singular objective was to create and deliver an outstanding brand protection program that would take an entirely different approach to protecting government assets, brand equity, and most importantly, ordinary consumers.
The founding partners have been joined by associate partners from all areas of the security domain, including program management, hardware provisioning, factory integration, biometric data management, program enrolment services, and business development.
We invite you to contact us if you want to join the Consortium and benefit from our cooperative, multilateral, and integrative approach to protecting brands, governments, and consumers. But mainly, we seek partners with a demonstrable passion in the service of eliminating counterfeit products and making the world a safer place.
Back to list
Visit website