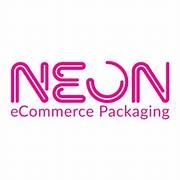 NEON E-commerce Pacakging
NEON eCommerce Packaging is an Australian Owned Supplier specialising in providing sustainable, high-quality packaging materials to various clients in various industries. Founded in August 2020 by Sean Downs, NEON is an eCommerce packaging supply business that provides products, such as Self-Locking Mailing Boxes and Diamond Protect Hex Wrap, that are essential to keeping items safe in the mail. At wholesale prices, our products are accessible to businesses of all sizes!
We are a small team people with over 30 years of experience in the packaging industry. Our experts provide exceptional customer service while actively sourcing innovative and high-grade products and ensuring timely delivery to our clients. As Sydney locals, we're very familiar with Australian eCommerce packaging trends and strive to supply the best packaging on the market. Meet the team!
What do we do?
Here at NEON, we supply a variety of eCommerce packaging at wholesale prices. We're a one-stop shop for everything eCommerce, so you can buy everything you need to ship your products all in one place! We take pride in offering products that are made for each other. For example, our Premium Magnetic Boxes are designed to fit snugly inside the corresponding size of Self-Locking Mailers, which can be sealed shut with our eco-friendly Kraft Tape. All our packaging comes with plenty of blank space so that you can make your brand the hero!
We have been fortunate to work with some of Australasia's largest trusted brands and connect with thousands of micro, small, medium, and large businesses to help them adopt and adapt sustainable packaging alternatives and stay up to date with leading industry standards.
Not only do we provide wholesale eCommerce packaging, but we customise them as well! We have a range of products that can be customised with high quality print to make your brand or event stand out from the crowd! We pride ourselves on our ability to customise our products and order volumes to meet the unique needs of each of our clients. Whether creating a custom box with specific dimensions or designing a unique retail packaging or print solution that helps your brand stand out, we will work closely with you to deliver the perfect solution for your business!
Learn more about our custom print products and custom printed gift boxes, or contact us if you have any questions. We're always happy to help or provide packaging related advice!
Back to list
Visit website