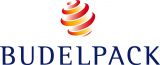 Budelpack
Packaging solutions for brand owners and retailers
Budelpack is Europe's leading pro-active packaging company, delivering innovative, flexible packing concepts, combined with the applicable packing capacity, to global brand owners and retailers. Budelpack packs all kinds of food products: powders, liquids, solid or multi-component products. Obviously Budelpack can pack these products in a wide range of high quality packaging formats.
Our market leading facilities offer great flexibility and enable us to accommodate a wide range of manufacturing activities. Your wish is our challenge.
Budelpack is 40 years of reliability, quality, flexibility, innovation and added value.
Back to list
Visit website