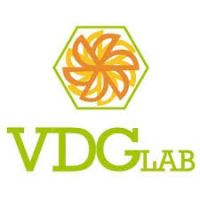 VDGLAB S.r.l
VDGLAB SRL are a young and dynamic start-up, founded as a spin-off of C&E group SRL and thanks to the passion and dedication of our founder (Vincenzo Di Giovine) in turning solid business ideas into INNOVATIVE PRODUCTS.
Our MISSION is to design and realize the ideas of our customers thanks to the know-how of our engineers and our experts in the lighting, electrical, electronic and optical industries.
Our AIM is to achieve breakthrough solutions that RESPECT THE ENVIRONMENT through the application of technologies and more efficient materials and following the principles of lean thinking, design-to-cost, co-design and design tools.
Design, passion and high quality are our strong key rules that allow itself to satisfy the increasing customisation required by the market and to create "MADE IN ITALY" PRODUCTS, manufactured and assembled in our production workshop in Lecco (Italy).
After the production process, the products branded VDGLAB SRL have to undergo RIGOROUS TESTING in our laboratory with advanced tools to carry out analysis such as: Photometric test, Climatic and Thermal test and Electrical test.
Back to list
Visit website