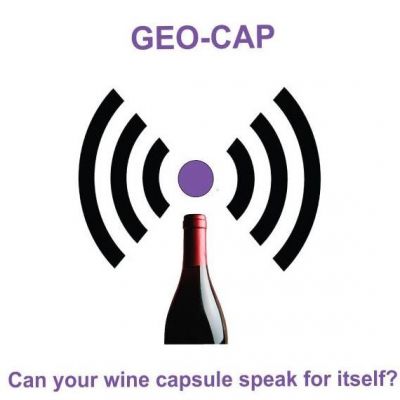 Geo Tag, LLC
GEO-CAPS ARE PROVIDED "FREE" TO QUALIFYING WINERIES!
To view Geo-Cap™ in action, please copy the following link and paste it into your browser: https://vimeo.com/184634658
Geo-Cap's™ proprietary, covert, tamper-proof, temperature sensing, mobile commerce ready Wine Capsules do it all; NFC and RFID end to end cold chain temperature tracking for the life of the bottle, retail and auction partner apps; Winery to consumer mobile direct marketing; Tasting notes and food pairings; Mobile point of sale (POS) platform with 24/7 post-sale analytics. Integrate your Winery inventory with your Winery's Facebook, Twitter, Instagram and YouTube accounts and be ready for the Internet of Things (IoT) with Geo-Cap™!
Back to list
Visit website