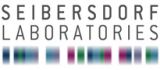 Seibersdorf Labor GmbH
We are proud of the fact that our experts have for many years been the first port of call in Austria for high-quality laboratory and analysis services as well as solution-driven Research & Development.
Until now our activities have been integrated into the various divisions of Austrian Research Centers. Now, however, our services are available under one roof and under one brand: Seibersdorf Laboratories.
By combining our expertise we have been able to establish a competence centre the likes of which are unique in Austria. The big advantage for our clients is that our organisation is a one-stop shop.
Back to list
Visit website