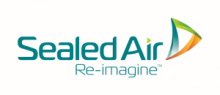 Sealed Air
The Leader In Protecting What's Important - What you eat and drink, where you go and the products you ship
Food Safety & Security:
Expertise in food science and microbiology to create solutions that protect and enhance the food and beverage supply chain. Ensure food and beverages are processed, sold and prepared in a safe and efficient environment, extend product shelf life and reduce waste, and provide value added convenience benefits.
Facility Hygiene:
Deliver building care, food safety, laundry and Infection control solutions for building service contractors/facility management, retail, food service, hospitality and health Care sectors.
Product Protection:
A total systems approach that positively benefit multiple areas of our customers' operations to drive efficiencies and business value from the plant floor to their customers' doorsteps.
Industries we serve:
Our proprietary solutions have applications in:
Food & Beverage processing
Restaurants
Food service
Building
Facility hygiene
Shipping / Logistics
Retail
Health care
Manufacturing
Back to list
Visit website