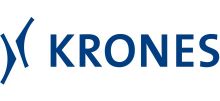 Krones AG
Market leader in beverage machinery.
The Krones Group, headquartered in Neutraubling, Germany, plans, develops and manufactures machines and complete lines for the fields of process, filling and packaging technology. Its product portfolio is rounded off by information technology, factory planning and products from Krones' subsidiaries as intralogistics, valve production etc.
Every day, millions of bottles, cans, and special-shaped containers are handled on lines from Krones, particularly in breweries, the soft-drinks sector and at producers of still or sparkling wines and spirits, but also in the food and luxury-goods industries, plus the chemical, cosmetics and pharmaceutical sectors.
Back to list
Visit website