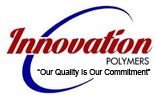 Innovation Polymers
Innovation Begins With Creativity Innovation Is A Source Which Support The Nature Fundamental " TO CHANGE ".
Packaging in many shapes and forms consisting of divergent materials. This vast area divides in two forms PRIMARY PACKAGING AND SECONDARY PACKAGING. Secondary packaging further attributes to paper packaging and plastic packaging by creating a vast ocean of products. Plastic packaging in the form of secondary & primary packaging offers product primarily as PET Jars, HDPE & PP Jars / Bottles, PP CAPS & Closures, Lollipop sticks, hair colouring brushs etc.
Our areas of specialization are in PET/HDPE & PP (JARS, BOTTLES & CAPS ), LOLLIPOP STICKS used in fully automatic plants.
Back to list
Visit website