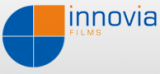 Innovia Films Ltd
Welcome to Innovia Films, a leading global producer of speciality high performance Biaxially Oriented Polypropylene (BOPP) and Cellulose films for packaging and labels.
Innovia Films is a leading global manufacturer of two 'families' of speciality products supplied into the packaging, labels, tobacco overwrap and securities markets - Biaxially Oriented Polypropylene (BOPP) and Cellulose based films.
Our films are sold to converters, brand-owners and end-users across the globe. They become part of the packaging, labelling or overwrap solution for some of the world's best known brands across a wide variety of everyday consumer goods. These include chocolates, perfume, cheese, teabags, shampoo, cigarettes, beer and biscuits.
We have production sites in the UK, USA, Belgium and Australia and operate a network of sales offices, agents and distributors throughout the world.
Worldwide we employ 1,350 people and our focus is on delivering high quality speciality products, maintaining strong customer relationships, Research & Development and unsurpassed service.
With a turnover in excess of Є400m, our total annual film production capacity currently stands at more than 120,000 tonnes.
Back to list
Visit website