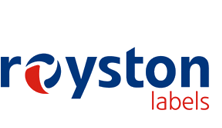 Royston Labels Ltd.
Bringing packaging design to life is what we do best! We are an award winning UK manufacturer, specialising in producing beautiful, fit for purpose labels that stand out on the shelf.
We have more than 30 years' of labelling experience across many categories and international markets.
We believe in producing impeccable quality labels that give life to our client's packaging designs. Our labels help brands to stand out amongst their competition, and build positive connections with consumers.
Our approach, our people and our labels help us to build great relationships with our clients.
Back to list
Visit website