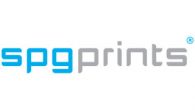 SPGPrints B.V.
Company profile
SPGPrints is a global leader in the textile and graphics printing market. As a total system solutions provider, the company offers a product portfolio that includes screens, lacquers, engraving technology and a broad range of rotary screen and digital printing systems.
As the expert in electroforming, SPGPrints also offers an extensive program of precision metal products.
Through continuous innovation and a powerful distribution network SPGPrints adds significant value to its customer's processes and products.
Core activities:
Leveraging electroforming technology
Rotary screen printing for the textile and graphics industries
Inkjet printing for the textile and graphics industries
Offering complementary flexo printing concepts in these markets
Consumables-driven market approach
Back to list
Visit website