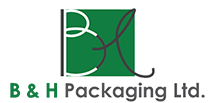 B&H Packaging Limited
B&H Packaging Limited is owned and operated in Hong Kong for over a decade. We are a procurement specialist providing sourcing and exporting packaging products from Asia to Worldwide, such as Australia, New Zealand and the UK. With our phenomenal tailor-made customer service, you are able to access the best suppliers in Asia for all kinds of products from a one-stop company.
Meanwhile, we are proud to present our sub-brand, TotalBio, which offers eco-friendly packaging solutions with the mission of creating a waste-free world. We are dedicated to provide our customers with options of the most sustainable products in the market and to reduce the negative impact on the planet.
Back to list
Visit website