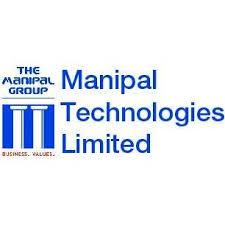 Manipal Technologies Limited
With modest beginnings as the back office of Syndicate Bank in 1941, Manipal Technologies has had a flourishing growth curve over these years, whilst expanding its repertoire of services across disparate business verticals.
Quick to gauge an opportunity, with sound business acumen, has led the founders of Manipal Technologies to innovate with their integrated solutions across industry verticals like Banking, Telecom, Education, Media Publishing, Consumer Goods and Retail, Financial services, Aviation & Transport and the Public sector. Their offerings have largely focussed on delivering secure and hassle-free financial transactions, and cutting-edge marketing and branding communications across the digital platform, to their clientele base. As these domains of secure payment transferring and targeted communications have swiftly upgraded to the "e-niche", Manipal Technologies only bettered its services and solutions to the best of industry standards.
Advocating this commercial success have been a total of over 700,000 sq. feet of production area in Manipal, Chennai, Mumbai and Delhi, and a substantial number of marketing offices across the country's major cities, ensuring that a close point of contact is always available to their customers. With an ISO 9001:2000 QMS certification, the manufacturing units are equipped with world-class technologies and high-end equipment for that on-dot perfection in their diverse technological applications.
Manipal Technologies' farsighted vision and ambitious mission are to only ensure a global footprint for the company and its members in the near future.
Back to list
Visit website