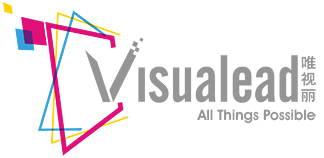 Visualead
Every touch point - be it a product, a logo, a print, ATL or BTL ads, an experience, is an opportunity. At Visualead we are passionate to turn "the being and seeing"​ into meaningful presence that triggers senses, emotions, sense of belongingness and security, and memory. We believe when a touch point is taggable, it's connectable, shareable, and purchasable.
That's why we develop technologies that can turn presence into engagements, and enable consumers, brands, retailers and e-tailers to do more, and be more. Visualead enables engaging and secure connections for one of the largest enterprises of the world today - Alibaba - and many industry leaders in the worldwide marketplaces.
From private to social, from track and trace, anti-counterfeit, to marketing and payments; from customer acquisition to channel management; from online experiences to offline experiences, be it recovery of lost revenue from counterfeit, optimization of acquisition, usage and conversion, enhancement of payment experiences, we have an answer to every challenge.
Back to list
Visit website