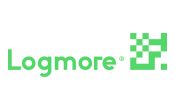 Logmore Ltd.
It all started from chopping firewood for the upcoming winter. Very Finnish. Perhaps because of the name alone, on more than a couple of occasions, our company has been imagined to enhance the handling of logs. Instead of the logs, the innovation was a beginning of a revolution of Internet-of-Things.
That woodchopper was Antti Tapio. When Antti made it back to the office he sat down with Janne Juhala and Niko Polvinen. This team of three did not only came up with superior technology, but also unique business model and leading user experience. Logmore was founded.
‍Our Mission
Logmore makes the world smarter, one measurement at a time. With our cost-efficient and easy-to-use data logging service, we are making big data and IoT a reality.
We wish to reduce the loss and waste of pharmaceutical goods, food, chemicals, and other easily spoiled and damaged products in a global scale. After all, no one benefits from goods being simply thrown away instead of being used. Towards these ends, our service aims to help ensure that those goods arrive at their destination securely and usable. We see it as a win-win situation for both the recipient and the sender, when there is no need for reclamations, disputes or even questions on why or how the delivery could or should be improved in the future - for both sides' benefit.
Back to list
Visit website