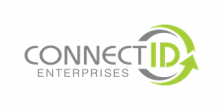 ConnectID
ConnectID Enterprises is a specialist provider of consumer engagement solutions for brand owners and deposit return scheme (DRS) providers. We focus on utilising innovative technology to connect with individual consumers through packaging and motivate them towards the positive recycling behaviour of brand products.
The ConnectID Consumer platform uses cutting-edge technology and the Internet of Things (IoT) to deploy opt-in solutions that collect and analyse consumer product usage data. This helps to support brand corporate and social responsibility initiatives, particularly around packaging waste and the circular economy. In return, consumers are rewarded via an analytically driven loyalty programme based on proprietary blockchain architecture, that can be leveraged by brand owners to build a direct relationship with consumers on a one-to-one level through subsequent marketing campaigns.
ConnectID Enterprises solutions help to unlock more value from packaging, informing brand owners about location specific consumer trends and tastes, recycling behaviour, preferred packaging types and the competitive landscape in any given area. Innovative data services and solutions help support and inform governments and official agencies tracking the success of DRS activity, ensuring maximum consumer participation and uptake. Additionally, the technology enables companies involved in the recycling supply chain to use analytically derived data to help inform decisions about any new recycling infrastructure investment or activity in any given region.
ConnectID Enterprises will fundamentally change the way that brand owners connect with consumers through packaging, unlocking new marketing capability that has never before been possible due to technology limitations, whilst simultaneously tackling the global problem of recycling packaging waste.
Back to list
Visit website