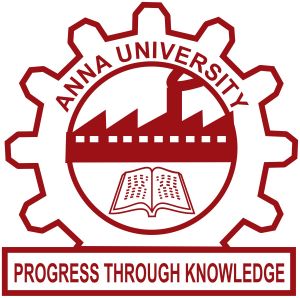 Department of Printing Technology, Anna University
The Department of Printing Technology was established as a division in the year 1983, first of its kind in South East Asia to start an Engineering and Technology Programme in the field of Printing Technology under the Faculty of Mechanical Engineering.
Rapid Advancements in Graphics Arts Industry neccessitated the need for knowledge based manpower and it is a privilige to state that Anna University is a pioneer to introduce Under Graduate course in Printing Technology with the support from British Council of India under the able guidance of Padmabhushan, Dr.V.C.Kulandaiswamy and Mr. V.S.Krishnamurty.
In the year 1994, the Division of Printing Technology became a full fledged Department Under the Faculty of Mechanical Engineering and celebrated its Silver Jubilee in the year 2009.
The curriculum is Inter disciplinary in nature, comprising of Science, Mathematicss, Allied Engineering, Management Courses and an in-depth study in Printing and Packaging Technology. .
40% of the curriculum is imparted practically in the laboratories with the sophisticated state of art equipments and instruments, paving the way for placements into the Printing, Publishing & Packaging Industries.
The curriculum is revised in a phased manner every four years to keep in phase with the changing trends of the industry with an objective of shaping the students to be aware of the current industrial practices and technological developments.
Back to list
Visit website