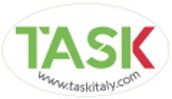 Task Italy
Consultancy and supply of equipment for the food, the beverage and the cosmetic industries.
Specific experience in small - medium sized plants for wine, water, soft-drinks, beer, fruit juice, jam, honey, detergents, edible and industrial oil...
The Italian technology is well-known in the automatic bottling and packaging world as being top leader for innovation and reliability, at the right price.
From more than 10 years, TASK is providing supplies and consultancy service for the operators and producers in these markets. Supplying more than quality equipment: a whole care from the first step of your project to its final realization.
Back to list
Visit website