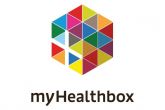 myHealthbox
myHealthbox™ is a leading provider of health information services to consumers and healthcare professionals.
myHealthbox™ provides a platform to access official Patient Information Leaflets (PIL) and Summary of Product Characteristics (SPC) documents on healthcare products including: human, animal and plants medications; drugs; herbal, homoeopathic and natural remedies; prescription and over-the-counter medicines; beauty products and cosmetics; supplements and medical devices.
Our search engine provides digital information leaflets for a big selection of health-related products ranging from traditional pharma medicines to over-the-counter and alternative therapies, to medical devices, topical creams and nutritional supplements, to veterinary and plants products. With already over 2 million leaflets available in 35 languages myHealthbox is rapidly expanding its coverage and users base.
Back to list
Visit website