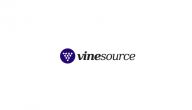 Conceptual Pathways Inc
Total solutions provider in Authentication track and trace, push / pull marketing, custom software development, inlay manufacturing, wet labels. Conceptual Pathways is a "Transparent" NFC solutions provider.
A cloud based platform as a new foundation for building solutions that will integrate with your existing processes.
Starting with traceability, authentication and recall across the entire wine production and distribution chain, from grape to table.
A joint venture with The Wine Council of Ontario, JR Laboratories Consultants Ltd, and Conceptual Pathways Inc.
The Ontario Ministry of Agriculture & Food, and the Ministry of Rural Affairs, have provided funding under the
Traceability Foundations Initiative, a federal-provincial cost-shared initiative under the Agricultural Flexibility Fund.
Back to list
Visit website