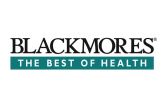 Blackmores
Blackmores is Australia's leading natural health company. Our quality range of vitamin, minerals, herbal and nutritional supplements, and continued support of the community and environment, are among the many reasons Blackmores is the most trusted name in natural health.
At Blackmores we are committed to delivering natural healthcare products and services that meet the highest quality standards. We do this to meet the deserving expectations of our customers and in 2015 were awarded Australia's 'Most Trusted Brand' for vitamins and supplements for the seventh year running*.
Blackmores was founded more than 80 years ago by pioneering naturopath Maurice Blackmore. Our naturopathic heritage has a strong influence on the way we approach health conditions and maintenance of wellbeing, drawing on the traditional use of herbs as medicines and combining this with the latest knowledge of nutrition. Blackmores has stayed committed to research and innovation, minimising our impact on the environment, supporting the community and being recognised as an employer of choice.Our range of more than than 250 vitamins, minerals, herbal and nutritional supplements are developed by our in-house experts using the highest quality ingredients from around the world and made to exacting requirements under the international Pharmaceutical Inspection Convention and Pharmaceutical Inspection Co-operation Scheme (PIC/s) standards of good manufacturing practice (GMP).
We offer consumers a range of innovative services, including our free Naturopathic Advisory Service, which was used by over 50,000 people last year, and our award-winning website, which is an extensive health and wellbeing resource. We also provide support to our retail partners through superior training and education.
Our long-term commitment to environmental and social responsibility includes partnering with stewards in sustainability, such as the World Wildlife Fund Sustainable Fish Oils Partnership, and supporting community organisations and initiatives. The Blackmores Sydney Running Festival raises millions of dollars for numerous charities.
Back to list
Visit website