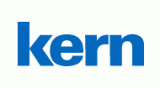 Kern Ltd.
Mailing and Packaging Solutions
The success of our customers is the most important part of our business. We believe that Kern does not succeed unless our customers do, and so are constantly innovating to develop new technologies, products and services to keep you one step ahead.
Our in-house experts now work as two dedicated teams; Mailing Solutions and Packaging Solutions, each focusing on the unique needs of its diverse customer base. Kern can also offer solutions to the Print Sector.
In 2012 Kern is expanding our service contracts to cover products from most manufacturers to offer even more expert support to all our customers.
Back to list
Visit website