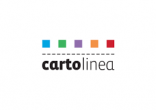 MAF SRL

Since 2008, the Maf group has been offering direct marketing products
Maf was born from a traditional printing company, which was able to introduce the added value of continuous product innovation into its offer. In 2008 it launched Cartolinea® patented and registered products on the market, a family of completely innovative and exclusive finishing solutions for the processing of paper and cardboard with thick and customized inserts.
The competences of MAF
The skills acquired are now the reference for all special finishing and finishing projects for printed materials. Thanks to our software and our R&D department, we offer a high level design support service. We have the creativity, technology and know-how to help you reach even the most difficult goals and we always suggest the most advanced alternatives to surprise customers.
MAF certifications
The production site, the plants and the production process are certified to always guarantee the highest quality while respecting the environment and work:
with ISO 9001 Maf certifies that the management of its organization is oriented towards maximum product quality and customer satisfaction (IT - EN).
with ISO 14001 Maf is committed to compliance with international standards relating to environmental management, to constantly monitor the impact on the environment of its production activity (IT - EN).
with OHSAS 18001 Maf is committed to compliance with the international standard for safety management and health of workers (IT - EN).
with ISO / IEC 27001 MAF respects the protocol provided by the ISMS (Information Security Management System) to guarantee adequate security controls to protect the information it processes in the execution of its work.
Maf treats only FSC certified raw materials, deriving from forests properly managed according to the principle of sustainability.
Back to list
Visit website