Major commitment to RFID sustainable products and production
| 05-02-2019 |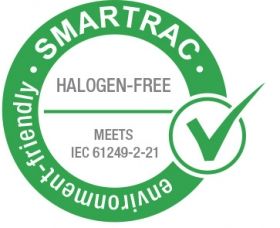 AIPIA Member Smartrac announced its Green Tag Program to the public recently. In addition to its existing commitment to minimize any possible ecological impact of its manufacturing processes, the RFID and IoT developer has taken on an obligation to manufacture RFID products that live up to a true sustainability promise even under strict Life Cycle Assessment (LCA) scrutiny.
With RFID inlays and tags being deployed in ever growing numbers and broader areas of application, eco-friendly manufacturing methods and choices of materials are becoming much more important. This also applies from a customer perspective, further prompting transponder manufacturers to introduce sustainable products.
The company says it sets an industry example and will therefore only award its products a Green Tag label if they verifiably meet the following criteria:
Plastic-free, hence recyclable or compostable paper must be used as the substrate.
Antenna materials must be free of heavy metals.
No chemical etching of aluminum antennas is applied. This will allow the complete recycling of aluminum residues and will result in significant carbon footprint reduction.
Printable antennas must be printed directly on recyclable or compostable cardboard with Graphene ink.
In addition, a life cycle assessment study according to ISO14040/44 for every Green Tag product must be made available.
To be able to rapidly establish a comprehensive portfolio of demanding Green Tag RAIN RFID and NFC products at competitive prices, Smartrac is currently implementing various new and innovative manufacturing technologies in close cooperation with key technology partners, it says.
"It is and always has been our mission to be the RFID innovation leader. I am convinced that our Green Tag Program will fairly and squarely lead the RFID industry in terms of environmental sustainability," says Christian Uhl, CEO at Smartrac.
« News feed