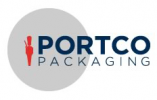 Portco Packaging
Family-owned for more than 80 years in the beautiful Pacific Northwest, Portco is a trusted leader and innovator in high-end packaging for food, agriculture, construction and retail markets.
We specialize in managing sophisticated VMI roll stock programs for applications from paper to laminated film. We're an agile, responsive, service-oriented team, with a focus on consultation and collaboration, so you get the personal attention you deserve.
Even with more than eight decades in the business, we're continually developing new and better products. And we're proud to be a solvent-free, water-based house. Portco can help you employ green packaging and increase yield. Recyclable and biodegradable packaging options are one of our specialties.
Back to list
Visit website