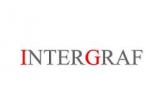 Intergraf
European Association representing print and digital communication with 23 national member associations. Main activities: representation of interests at EU level in fields of environment, competitiveness, social issues and image.
Intergraf represents 22 national printing federations in 20 countries in Europe. Intergraf's main task is to promote and protect the interests of the printing and related industries, working with the European Institutions, and to enhance the sector''s competitiveness through lobbying, informing and networking.
The printing industry in the 28 European countries comprises some 117,000 firms and employs some 640,000 people. The turnover in the printing industry is about 85 billion EUR.
The industry throughout Europe consists mainly of small enterprises, as 90% of them employ fewer than 20 persons.
The industry has changed over the past decade, in particular moving from analogue processes to ''digital workflows'' in which content is received and processed in electronic form. From the creation of electronic documents to digital printing and web publishing, new technologies are having their influence.
Back to list
Visit website