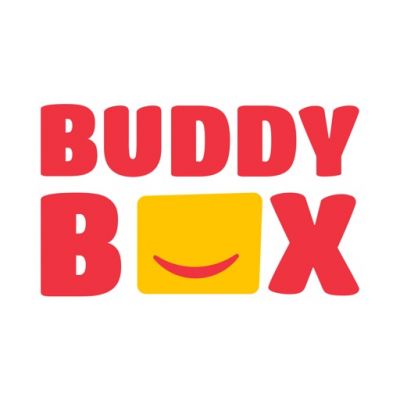 Buddybox
Buddy Box is an experience that comes in the box.
Receive exclusive content and promotions from your favorite restaurants and even accumulate buddycoins and exchange for exclusive discounts. If you are an entrepreneur, we can help you improve your relationship with your customers
Buddy Box is more than a points app, it is a platform that brings advantages and brings customers closer to their favorite restaurant. In it, customers receive personalized messages, interactive content and have a direct communication channel with their favorite establishments. Through an easy and uncomplicated scoring system, you can accumulate buddycoins and exchange for exclusive discounts!
For the restaurant, Buddy Box is a facilitator in communication between customer and company, enabling the establishment to better understand the profile of its audience, increasing brand loyalty and engagemen
It's very easy to use Buddy Box
Order at your favorite restaurant. When the order arrives, point your smartphone code reader at the QR Code that is on the package or download the BuddyBox app. Wow, in addition to receiving a surprise message and interactive content, you also earn buddycoins to exchange for exclusive discounts. In the app you can find a list of all the restuarants where you've accumulated points and see a list of rewards and discounts at each of them.
Back to list
Visit website