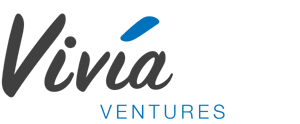 Vivia Ventures B.V.
There are critical problems facing our world with increasing volumes of plastic and packaging waste. These issues are integral to the exponential growth of the packaging industry. The global supply chain is rapidly expanding the production of consumer goods and packaged products.
Vivia Ventures is introducing novel, "Smarter Packaging" innovations with a design systems approach for disrupting the packaging value chain. Our goal is to accelerate and scale sustainable, consumer-centric market opportunities.
We identify, develop and integrate novel technologies. We create marketing and commercialization strategies from design and production to consumer use and re-use. By cultivating industry networks, Vivia also facilitates the critical collaborations which are required to build new markets.
We invest in industry awareness with compelling promotions to drive commercialization of our novel solutions with more sustainable outcomes.
Vivia's critical focus is to commercialize and scale our integrated, applied technologies for the packaging industry through our "Smarter Packaging" programs, including the development of the "PopPouch®." The company's priorities are to achieve global sustainability goals and circularity milestones.
Back to list
Visit website