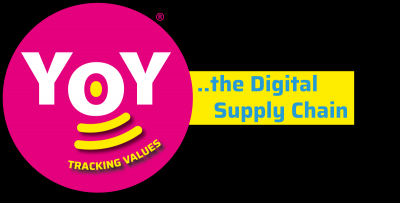 ITbyCLOUD SE
YoY® is the Invention of ITbyCloud SE - a privately owned SaaS-Software Company
A track record of more than 25 years, this is the core team of ITbyCloud SE (Societas Europaea). YoY® is a sophisticated concept derived from all the experience of the team at ITbyCloud SE
Transparency & Trust
We, the YoY®-team at ITbyCloud SE, establish a new dimension on how brand-owners in F&B-industry & retail can market their products and build stronger brands by conveying trust, improving user experience, engaging with consumer.
Future Planet
By doing that, we empower our clients to set goals and communicate those values, we unleash market forces that immediatly lead to a better future planet. The ITbyCloud SE - YoY®-team is proud to be able to represent these values.
In its core market segment with track&trace compliance solutions for the wine-industry in Germany, ITbyCloud SE could achieve highest SOM - 3 out of 4 bottles of sparkling wine in Germany are beeing made with the help of ITbyCloud SE-Solutions.
As a family owned venture, founded in 2011, ITbyCloud SE recently pivoted strategy of the existing business as this niche became too narrow and dedicated any forces to bring our YoY-platform to world class.
We build on experience of a legacy core team, which has been together with the CEO in several other successful venture projects for more than 2 decades. Together with start-up minded, fresh management team, we combine experience and spirit in our effort to reach great goals.
The YoY®-Team at ITbyCloud SE, from UX-designer to business technologist, has a 100% focus on the development of the YoY®-Platform-Technology. Our subsidiary sine qua non GmbH-Frankfurt brings the expertise of implementing YoY®-Solutions in industrial IT-infrastructures.
A great array of partners provides complementary technologies, know-how and resources
Back to list
Visit website