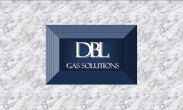 DBL Gas Solutions
We Service Gas Measurement and Analysis Equipment
Proper packaging is key for delivering fresh and quality products. Insuring that your testing equiptment is in perfect condition and performing at it's peak, guarantees exceptional results. We support your buisness by servicing all devices on the market.
Calibration
The ongoing review of production and packaging can only ensure the desired product quality when testing devices in use are calibrated regularly, as prescribed in IFS, BRC, HACCP or ISO standards.
Consumables
The use of comsumables of high quality and that are application tested, is recommended to ensure trouble-free operation of the test instrument and the accuracy of measurements. We are able to quickly deliver macthing consumbables for many of your devices directly from our stock. We can create custom repleishment sets to reduce procurment costs.
Maintenace and Repair
To ensure that your measurement and analysis devices work reliably, regular maintenance is recommended in addition to yearly calibration. Potential vulnerabilities can be identified and corrected before they cause a possible production stop. Create a maintenance contract with us and we can assure you that your test equipment will operate in peak form. Utilizing specified maintenance intervals at the DBL Gas Solutions workshop provides increased operational reliability. If anything happens to your measurement and analysis device, we are availalbe around the clock 7 days a week to assist you. In the case of an operational emergencies, we provide rental and free loaner units.
24 Hour Express Turn Around and On-Site Service
To reduce downtime select priority service at the DBL Gas Solutions workshop or where available On-Site Service. Our On-Site Service Team is equipped for rapid completion of analyser calibration, minor repairs and reconditioning.
Back to list
Visit website