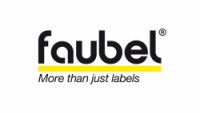 Faubel & Co. Nachf. GmbH
Our company has been making history for over 160 years.
Today we are an internationally operating family-owned company in the print, paper and foil-processing industry. Since the beginning, the name Faubel has stood for competence in all aspects of product labeling.
In the course of our long and successful history, the core of our mission has not changed. Sustainable growth, a passion for quality and innovation as well as long-term partnerships with employees, customers and suppliers are an integral part of our corporate culture. They distinguish us.
Under "Faubel – More than just labels", the business units of Faubel Pharma Services and Faubel Creative Solutions join forces. Development, material and industry competence has made us the leading systems supplier of special labels for the pharmaceutical and chemical industries. All the other branches take advantage of the synergy of experience, innovation and a unique range of services available in Creative Solutions.
Back to list
Visit website