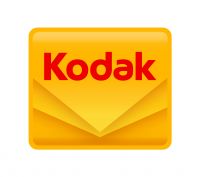 Eastman Kodak Company
Kodak is a global technology company focused on print and advanced materials & chemicals. We provide industry-leading hardware, software, consumables and services primarily to customers in commercial print, packaging, publishing, manufacturing and entertainment. Our broad portfolio of superior products, responsive support and world-class R&D make Kodak solutions a smart investment for customers looking to improve their profitability and drive growth. Packaging customers look to Kodak's continuous inkjet technology for high-speed digital printing of personalized products offerings with customized advertising, variable messaging, or embedded digital security patterns.
Kodak's EKTAFLEX functional printing portfolio of pre-press products for high-resolution flexography provides customers with tools to add function to their substrates – from printed electronics to embedded security marks. With EKTAFLEX, customers can print smaller features using industry leading high-resolution plates on an in-house high-speed flexo press – from plates patterned by Kodak, or fully in-house with a purchased EKTAFLEX system. EKTAFLEX supports a variety of smart packaging use cases, such as optical security applications of finer details, products that benefit from more information in a limited space, or totally new paradigms. EKTAFLEX can also be used to make active elements for security packaging – from antenna to circuitry.
Kodak also offers contract manufacturing of highly-transparent, highly-conductive custom patterned films using a manufacturing process leveraging EKTAFLEX technology and electroless copper plating. These films are well suited for transparent RF applications, transparent heaters, and many other applications. These films can be used as a base substrate for unique packaging applications or die-cut to provide security labels for traditional packaging solutions.
Back to list
Visit website