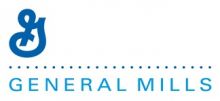 General Mills
Each day our products and actions touch the lives of millions of people worldwide.Our mission is to make lives healthier, easier and richer. General Mills is Nourishing Lives.
We make lives healthier by delivering important nutrients and increasing people's intake of whole grains, by providing foods that contribute to a heart-healthy diet, and by helping people manage their weight.We make lives easier with convenient meals and packaging, and foods that provide nourishment on the run.We make lives richer with foods that add fun or help to create a special moment with family and friends.
In fiscal 2011, global net sales for General Mills were $14.9 billion.We're one of the largest food companies in the world, marketing in more than 100 countries.
We categorize our sales into three core business segments:
U.S. Retail
International
Bakeries & Foodservice
Back to list
Visit website