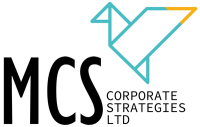 MCS Corporate Strategies Ltd
As an independent consultancy, we help businesses and institutions to access the government grants and incentives they're entitled to.
From R&D claims to Patent Box and Creative Industry tax relief, publicly funded incentives and grants are a valuable resource for businesses – yet so many fail to claim.
Has your company missed out on valuable financial support? We know that perceived barriers such as complicated reporting requirements and a lack of awareness or difficultly in identifying eligible activity can stop businesses from accessing this crucial funding. But we can help…
With our proven track record of successful client claims and extensive experience liaising with HMRC, we've helped hundreds of SMEs and large corporates to get the funds they need to support innovation and improve cash flow.
Back to list
Visit website