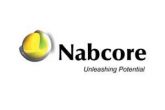 Nabcore
We help brand owners to implement interlocking Brand Solutions in Asia to engage consumers, prevent loss revenues, get visibility in Supply Chain (Track & Trace), increase sales profits and improve brand value.
We draw on valuable intellectual resources to provide proprietary technologies and design synergistic program for Brand Security and Anti-counterfeiting. Our solutions use both Physical Authentication and Mobile Verification for consumers to readily authenticate products in global trade.
Our team specializes in working with Brand Owners in the Fast Moving Consumer Goods (FMCG), Industrial Goods and Automotivesectors to secure their Intellectual Properties (IP) and Revenues. We incorporate solutions into product packaging to transform into smart packaging for the future.
Back to list
Visit website