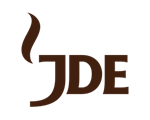 JDE
D.E Master Blenders 1753 is an international coffee and tea company, headquartered in the Netherlands. With sales of €2.7bn, our coffee and tea products are available in more than 45 countries and 70% of our revenue comes from markets where we have a No.1 or No.2 position.
The business is organised into three segments: Retail-Western Europe, Retail-Rest of World and Out of Home, where we offer a full range of hot drinks primarily through state-of-the-art machines. We sell our Retail products predominantly to supermarkets, hypermarkets and international buying groups; while our Out of Home customers range from multi-national organisations to small, family firms that we supply directly, or indirectly through our wide network of distributors.
Around the world we have almost 7,500 employees working with us. Their craftsmanship, and knowledge of coffee and tea is built on decades of experience and insight into our consumers' preferences.
Back to list
Visit website