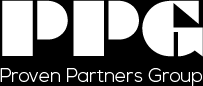 Proven Partners Group
Proven Partners Group is a outsourced food manufacturer focused on a fresh approach to dry-blended food contract manufacturing and packaging.
PPG was formed in 2004 to support a growing demand for a flexible outsourced supply chain solution in the food and nutrition industries. We help our customers thrive in a rapidly evolving consumer marketplace. As a strategic partner to some of the world's most sophisticated food and nutrition companies, we amplify their ability to optimize their product portfolios, packaging formats and channel offerings.
Our Services Include: Ingredient Storage / Material Procurement / Warehousing & Logistics / Engineering & Project Management / Blending / Filling / Primary & Secondary Packaging
Our Technical Capabilities Include: Vertical & Horizontal Pouch Filling / High Speed Jones Pouching Systems / Bag-in-Box & High Speed Direct Carton Fill / Stick Packs / Composite & Spiral Wound Canning / Plastic Jars & Plastic Tubs
Our Food Categories Include: Nutritional Powders / Cake & Baking Mixes / Beverage Mixes / Coffee & Teas / Freeze & Vacuum Dried Foods / Coffee Creamers / Rice & Pasta and more
Our Proven Food Safety & Quality: HACCP Based Approach / SQF Certified / 3rd Party GFSI Certified / Weekly Pathogen Monitoring / GMP Employee Training / Allergen Control Systems / Onsite Lab Testing / FSMA Compliant / 3rd Party Lab Testing / Kosher Certified / NSF Certified / PPG can also offer organic, gluten-free, halal and other identity preserved food packaging
Back to list
Visit website