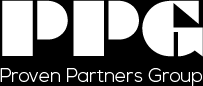 Proven Partners Group
Proven Partners knows that showing results, and assuring supply chain needs are exceeded, means more to our Customers than simply creating fancy presentations and providing a lot of rhetoric.
Proven Partners Manufacturing understands our role in our Customer's external supply chain. We also understand that our listening skills are equally important to our speaking skills. One of our leading approaches to business is rather straight forward, "Un-Complicate the Complicated" and assure the right tools are available to the right people.
Proven Partners aggressively goes after opportunity and innovation with an unencumbered approach. Being privately owned offers swift decision making capabilities that are essential where speed to market brings rewards to our Customers. Being well capitalized also brings an unencumbered approach to exploring innovation and delivering flexibility.
Our success rests with an uncomplicated concept, it purely depends on the success of our Customers.
Back to list
Visit website