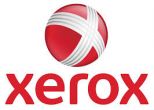 Xerox
Xerox Printed Memory with or without Crypthographic Security - Brand protection & anti-counterfeit solutions for enhanced product security & intelligence.
Smarter Products, Secure Brand Protection
Printed micro-circuits on a label that is a thin film of adhesive plastic. The label holds as much as 36 bits of rewritable memory.
We call it Xerox® Printed Memory. Each label can store up to 68 billion distinct data combinations. These labels can measure and count. For instance, this information can tell you when a water filter must be changed, or if a compliant part is being used in a medical device.
Xerox Printed Memory can help you protect your brand. The labels can hold product information such as lot codes, serial numbers, expiration dates and geographic codes, which can keep counterfeiters at bay. For even more enhanced security, a cryptographic feature can be added, combining optically readable codes (QR or barcodes) with the Xerox Printed Memory.
Because the memory labels are manufactured by a printing process, the cost is dramatically lower than those technologies based on RFID or silicon chip technology.
Find out how Xerox Printed Memory can help your buisness.
Back to list
Visit website